Selective HĀ
Our pieces are made with the goal of bringing awareness to our human connectedness and shared hā (breath) through functional garments that are fully embodied.
All of our pieces are created with sustainability in mind, designed here in Hawaii, and either slow sewn on O'ahu or outsourced with attention to optimal working conditions and limited waste. Our Upcycled Collection aims to reurpose materials in quality products and our new pieces are designed slowly with the aim of maximum lifespan and multifunctionality.
Our first product was reusable face masks in 2019, a year before pandemic, when they were little known. Now, we have rebegun designing and field testing new pieces that we are excited to put out into the world, starting with our baby and toddler wetsuits now available for preorder!
Our Collections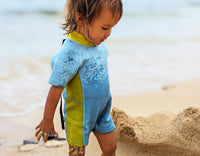 Life is eased

by conscious breath
SLOW SEWN

with aloha in Hawai'i
the keiki are watching

everything we do matters
# HIFASHION

Don't care much about high fashion, too focused on HI FASHION
Life is eased
by conscious breath
SLOW SEWN
with aloha in Hawai'i
the keiki are watching
everything we do matters
# HIFASHION
Don't care much about high fashion, too focused on HI FASHION